Trusts
A Trust is a legal document that directs the distribution of your assets in an efficient, secure and financially advantageous manner pursuant to your wishes. There are many kinds of trusts; the two most common are revocable and irrevocable. A third trust that may be right for you is a special needs trust.
Revocable Trust
A revocable trust (or living trust) is a trust that allows you to control and manage the assets in your trust while you are alive. You can still buy, sell, or gift your assets while they are in your trust. This type of trust will allow you to avoid probate and may be able to limit your family's estate tax burden.
What are the main advantages to setting up a revocable trust?
Avoiding Probate. Trusts allow your family to avoid probate. Probate can be a time consuming process, although there are benefits to opening a probate estate even if you have a trust to put creditors on notice and start the clock for filing a claim.
Estate Tax Reduction. A living trust may double your tax-free distributions which could save your family significant monies owed to the Federal Government.
Lower Court and Attorney Fees. Distribution through a trust can also save you on the attorney's and personal representative's fees charged to probate a will.
Asset Protection. A trust can protect your beneficiaries from having their inheritance taken from them.
Control From Beyond the Grave. You can control who gets what, how they receive it, where they keep it, when they can get it, how much they can get at any time and even how they use it.
Flexibility. The trust is "revocable" which means it can be changed, amended, or revoked as many times as you wish while you are alive.
Irrevocable Trust
An irrevocable trust is a vehicle that will still allow you to avoid probate, but it also offers immediate asset protection and estate tax reduction. The downside of an irrevocable trust is that you must effectively give up all control of the assets you place into the trust and rely on your named trustee to manage them for you.
Special Needs Trust
Families with special needs can take advantage of an important estate planning tool called a special needs trust. Whether you have a disabled child or an incapacitated elderly parent, you may be able to establish financial security for your loved one with this kind of trust. You can count on the Vero Beach estate planning services offered by the Law Office of Glenn & Glenn to help you establish a trust that will serve your needs effectively.
Request A Consultation
Practicing in Indian River County for over 35 years. Contact us for a consultation today!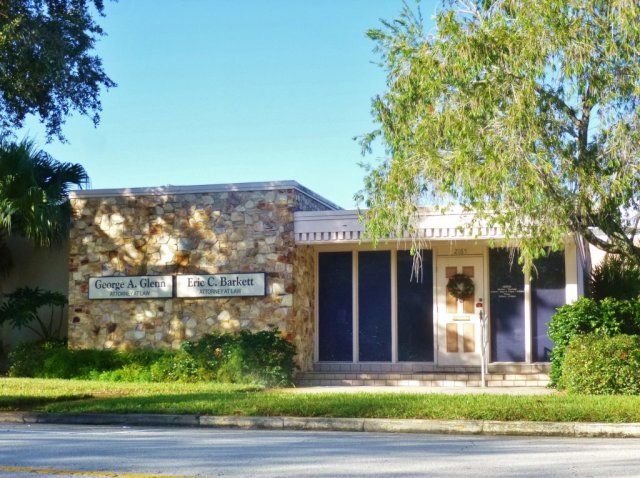 Law Offices of Glenn & Glenn
2165 15th Avenue
Vero Beach, FL 32960
Phone: (772) 569-0442
Fax: (772) 567-5097