Prenuptial & Postnuptial Agreements
Regardless of the value and type of assets a couple acquires during marriage, dividing those assets upon a divorce can be complicated. Entering into a prenuptial or postnuptial agreement can create certainty regarding how these assets will be treated providing spouses significant peace of mind knowing how their property, income and inheritance plans will be handled in the event of divorce or separation. At the Vero Beach Law Offices of Glenn & Glenn, we help clients prepare smart and legally enforceable agreements that simultaneously protect their client's interests and honor their relationships. 
What are prenuptial and postnuptial agreements under Florida Law?
A prenuptial agreement is entered prior to the parties getting married. Generally, a party would want to obtain a prenuptial agreement if they have assets that they want to protect during the course of the marriage. Florida law states that anything acquired during the marriage is subject to 50/50 division, regardless of whose name is on the title. However, if you had a prenuptial agreement, it bypasses the statute to make sure that anything in your own personal name may remain yours if either party files for a divorce.
A postnuptial agreement is an agreement entered into after the parties have married. There are different requirements to create a postnuptial agreement from one created prior to marriage and it is important that your agreement contain the necessary components to be enforceable by a court of law.
An issue can arise when parties open joint accounts during the marriage and then they take marital funds and start renovating premarital properties or paying premarital bills with marital funds. At that point, they've co-mingled that premarital property. In doing so, upon a dissolution of marriage, the other spouse can claim an interest in the premarital property. If you have an inheritance, it is an exception to the equitable distribution rule, but if you've co-mingled that property, it could be subject to equitable distribution. However, if you had a prenuptial or postnuptial agreement, that inheritance would be safe upon a dissolution of marriage.
Prenuptial and postnuptial agreements can also include provisions as to what will happen to property upon the death of either party. In the State of Florida, if a spouse is left out of the will, that spouse can claim an elective share of the other party's estate and may be awarded a certain percentage of the estate, even if the other party intended to leave their spouse with nothing. However, if you have a legally enforceable agreement, you could preclude the other person from doing so and protect your assets upon death.
Request A Consultation
Practicing in Indian River County for over 35 years. Contact us for a consultation today!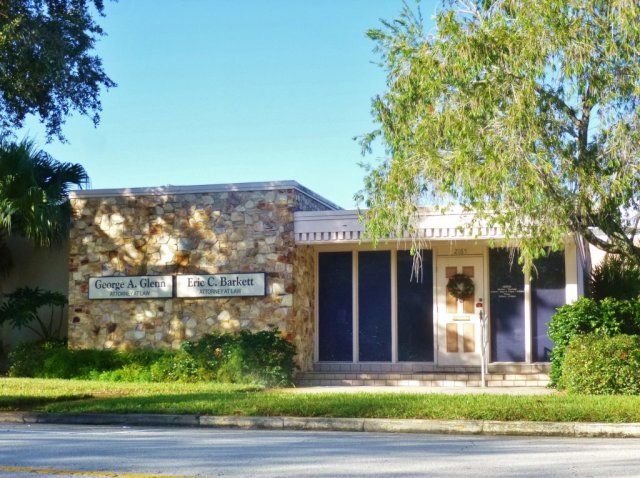 Law Offices of Glenn & Glenn
2165 15th Avenue
Vero Beach, FL 32960
Phone: (772) 569-0442
Fax: (772) 567-5097