Probate of an Estate
Probate administration is the process of transferring the assets of a deceased individual to their heirs or beneficiaries. Depending on the size, complexity, or residence of the decedent, there are different procedures to follow to probate the estate. Those procedures include formal, summary and ancillary administrations.
Generally, probate assets are those assets in the decedent's name alone (or otherwise owned solely by the decedent) which contain no provision for automatic succession of ownership at death. The following are a few examples of probate assets:
Probate Assets
Bank account in the name of the decedent only
Life insurance policy payable to the decedent's estate
Real estate title in the decedent's name only
The different probate procedures include the following:
Formal Administration – Formal Administration is the most common method of administering a will or intestate estate (when someone doesn't have a will). It requires the appointment of a personal representative also known as an executor.
Summary Administration – This is a much less involved proceeding than a Formal Administration. It is only available if the non-exempt estate is less than $75,000 or the decedent has been dead for more than two years. There are other circumstances where a Formal Administration is preferable, such as when real property is involved or there is the need of a personal representative or executor.
Ancillary Administration – This type of probate is for non-residents of Florida that owned real property in Florida. It is done in conjunction with the probate in the state of residence known as the domiciliary estate.
Disposition Without Administration – This is the simplest type of proceeding, but is only available when there is only personal property exempt from the claims of creditors or the nonexempt personal property does not exceed the sum of allowed funeral expenses and medical expenses.
Request A Consultation
Practicing in Indian River County for over 35 years. Contact us for a consultation today!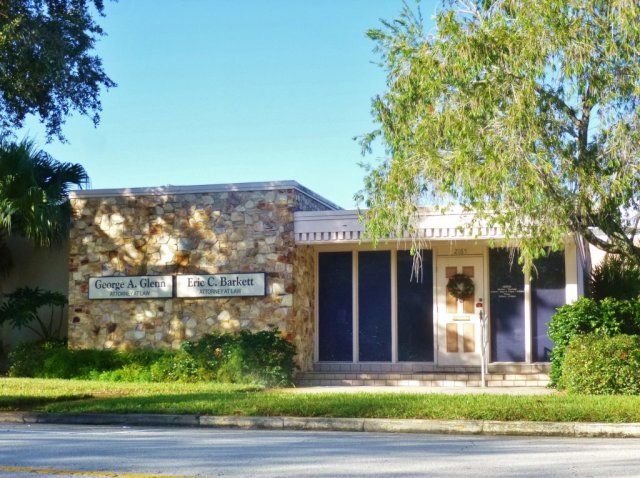 Law Offices of Glenn & Glenn
2165 15th Avenue
Vero Beach, FL 32960
Phone: (772) 569-0442
Fax: (772) 567-5097