Closings & Title Insurance
Buying or selling a home or property can be a stressful experience. One way to mitigate that stress is to have an attorney at your side during the process to guide you to a successful closing.
If you are buying, selling, or refinancing a home or property in Indian River County, having a Florida real estate attorney act as your closing/title agent, to review your contract, and to work with you throughout the entire process will minimize your risk of future disputes. The Law Offices of Glenn & Glenn is also a title insurance agency, so our clients have the benefit of getting their title insurance with a Florida real estate attorney on hand in the event of legal issues for a comparable cost as using a traditional title company. We are a licensed agent of Old Republic National Title Insurance Company.
Florida Title Insurance
To obtain Florida Title Insurance on your title, you must conduct a closing with a either a Florida licensed title agency or a Law Firm licensed with an underwriter. At the Law Offices of Glenn & Glenn, we are not only a law firm but we have a in house licensed title agency, in which we can offer title insurance through Old Republic National Title Insurance.
Old Republic National Title Insurance is Florida's largest and leading title insurer and has been serving the real estate and mortgage industry for more than a century. It has a solid reputation and is an industry leader in many aspects. We are proud to offer title insurance through them.
Florida Real Estate Escrow Services
The Law Offices of Glenn & Glenn offers Escrow Services through their title agency. It is a great feeling to know that your money is secure in a Florida Bar regulated title agency escrow account.
Obtaining and conveying title is a vital step in the real estate closing, which is why it is important to request the assistance from a Florida Real Estate Attorney to help you through this process.
Request A Consultation
Practicing in Indian River County for over 35 years. Contact us for a consultation today!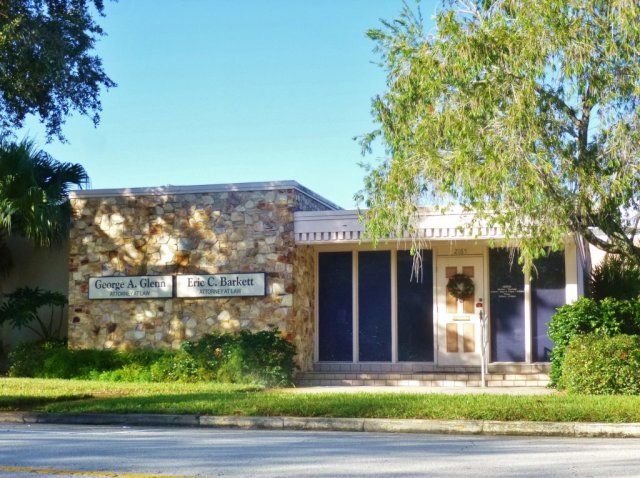 Law Offices of Glenn & Glenn
2165 15th Avenue
Vero Beach, FL 32960
Phone: (772) 569-0442
Fax: (772) 567-5097