Divorce Lawyer
Florida is a no-fault state for divorce, which means that you do not need to prove fault on the part of your spouse in order to obtain a divorce in Florida. To obtain a divorce in Florida, one simply must allege that the marriage is irretrievably broken. Even though fault is not required to obtain a divorce, fault can play a factor when awarding alimony as well as when determining an equitable distribution of the assets and liabilities of the parties.
To file for a dissolution of marriage in Florida, one of the spouses must have lived in Florida for at least six (6) months before filing a petition to dissolve the marriage. Throughout the dissolution of marriage proceedings, both parties will either need to jointly agree to the issues within their case, or if they can't agree on some or all of the issues, they will then bring their issues to the judge for the Court to decide. Those issues include, but are not limited to, (1) Parental Responsibilities and Time-Sharing; (2) Equitable Distribution of the assets and debts; (3) Alimony; (4) Child Support; (5) Attorneys' fees and all other issues related to the marriage.
Marriage between two individuals is analogous to a business partnership. Married couples buy property, accumulate different types of assets, take on liabilities, and are thought to create a duty of loyalty and care. When the marriage no longer works, just like a business venture, the individuals must unwind what has been created during the marriage. Add this to the additional emotional aspect if children are involved, and a divorce can be a long and stressful process, which means you need legal representation that will be there for you when you need it. That is what you will find at the Law Offices of Glenn & Glenn. Contact a divorce attorney today for a consultation.
Request A Consultation
Practicing in Indian River County for over 35 years. Contact us for a consultation today!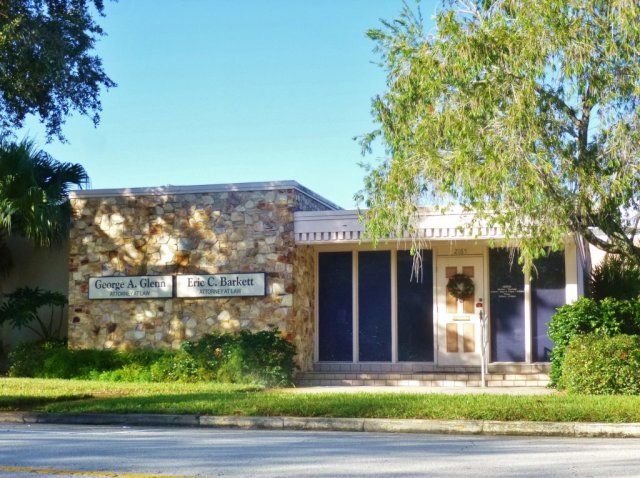 Law Offices of Glenn & Glenn
2165 15th Avenue
Vero Beach, FL 32960
Phone: (772) 569-0442
Fax: (772) 567-5097